The Inauguration of the new 101st Airborne and Attached Units Memorial
September 26th, 2008, Bastogne.
Location : the new Memorial is just in front of the Bastogne Historical Centre, just beside the Mardasson Monument.

That Friday September 26th was a fine day, very chilly, but dry. It was a nice ceremony and the Ft Campbell KY Color Guard was outstanding !
Men to be proud of !
The ceremony consisted of several speeches, the inauguration, the presentation of the Godfathers and Godmothers for the monument, the consecration of the monument, it was all there.
After the ceremony, the Honorable Mr. Sam Fox, US Ambassador in Belgium, invited us at the Premiere of a movie made by the Embassy in cooperation with the Belgian Department of Foreign Affairs, showing the 'Bridges' between Belgium and the USA, from the late Middle Ages over the emigration : ships sailing from Antwerp on the Red Star Line to Ellis Island, then WWI and WWII, the Marshall Plan, etc... a very nice movie I must say.
Below are some pictures of that particular day !
The monument in the making :
I had the opportunity to see the Monument while it was being made.
The inauguration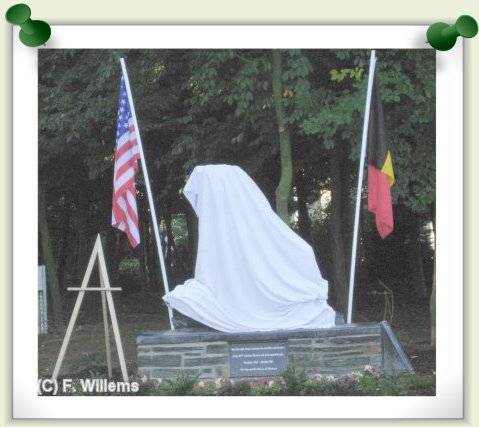 Early in the morning, the Memorial is still unveiled...
Past, Present and Future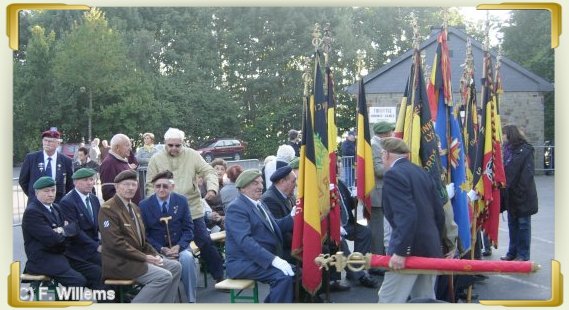 THE PAST : Veterans and members of the Patriotic Associations gather before the Ceremony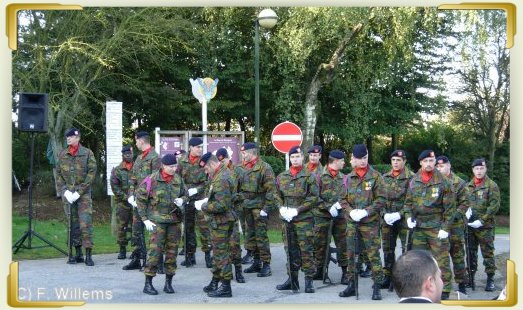 THE PRESENT : the Color Guard of the 1st Artillery Regiment of Bastogne almost ready.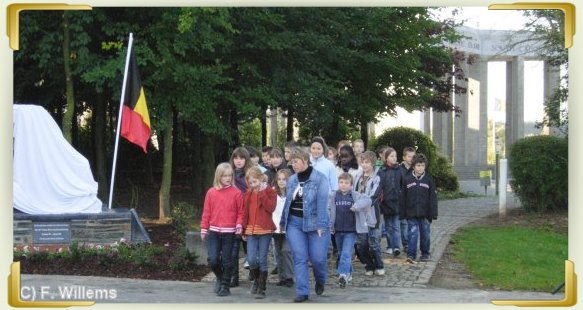 THE FUTURE : Schoolchildren are present : very important to keep the History alive !
The Ceremony
The Honorable Mr. Sam Fox,
US Ambassador in Belgium and his wife,
and the Mayor Mr. Philippe Collard.

The 101st Airborne Color Guard,
from Ft Campbell, Kentucky.
Official local guide and co-initiator of
the memorial: Mr. Robert (Roby) CLAM

Also speaking :
Michael T. Oeschger - Major, Field Artillery
Commander, Rear Detachment, 1st Brigade Combat Team,
101st Airborne Division ( Air Assault )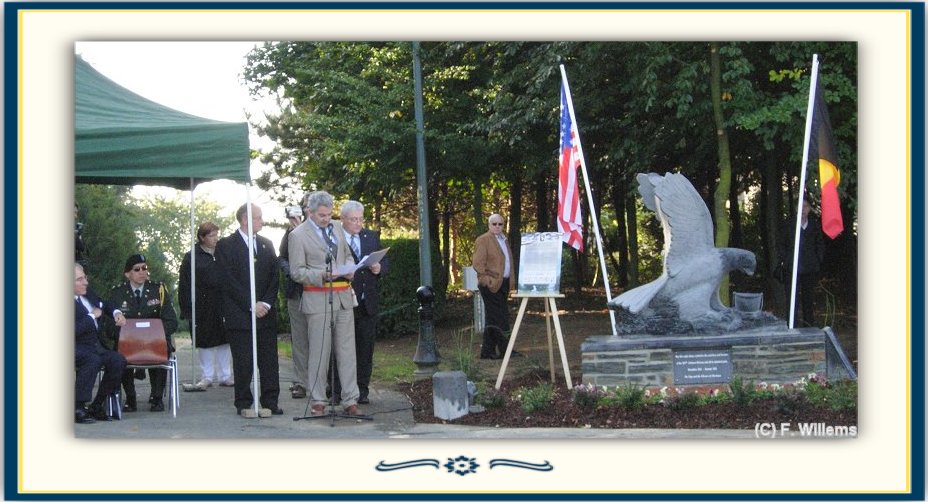 Left of Mayor Philippe Collard and Mr. Robert Clam is
the sculptor of the Memorial, Mr. Robert REMACLE.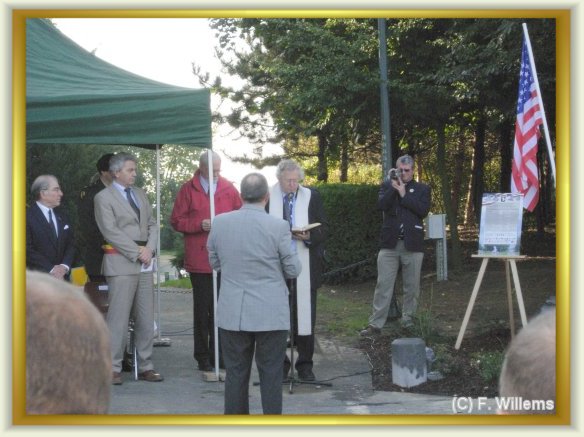 The Consecration and Benediction of the Monument by
dean Mr. Jean-Maurice JACQUES.
The Monument unveiled

The plaque

Information on the Monument

The text starts in English and continues in French :

"May this Eagle always symbolize the sacrifices and heroism of the
101st Airborne Division and all its attached units.

December 1944 - January 1945"

The City and the Citizens of Bastogne

(text chosen by the Honorable Mr. Sam Fox)

Your "reporter" on Duty...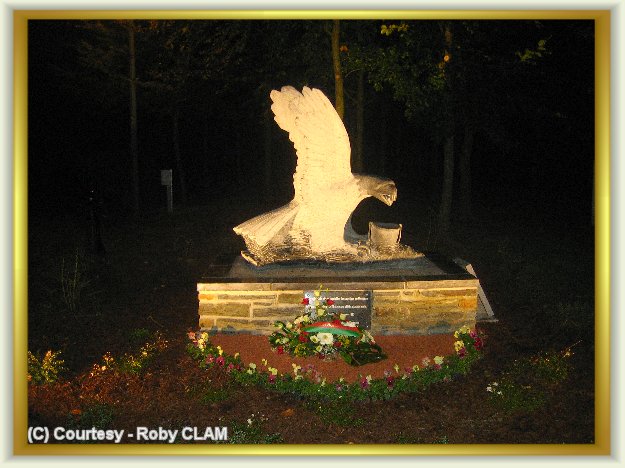 The Monument at night.
---