Trooper William 'Bill' Tingen
I was born in Farmville NC. June 13th 1924. I had 2 brothers and one sister.

I am the last one left. My father went to Georgia U.S.A. in 1927 to work and we never saw him again. I can't remember how he looked.

I was only 3 years old at the time, one brother was 6, my sister 9 and our oldest brother was 12.

That was during the depression, we had it rough. Our mother never remarried.

Me at eight
Joining the Army

The 463rd PFA on training.
(Thanks to Donald Gallipeau and Kathy (Gallipeau) Trefz for the picture.)

This is a picture made at Camp Cook, California.

As for the Army, I was drafted at 18 years old. They send me a notice: "Greetings from the President, you have been selected by your friends and neighbors to serve in the Armed Forces of the United States", I was 18 in June and I got my notice in November or first of December.

I went to the 6th Armored Division in California; I was in Camp Cook (Picture at left).

Then I volunteered for the paratroops and took my jump training at Fort Benning Georgia.

I also went to Fort Meade MD., from there to Fort Patrick Henry VA where I shipped out from.

I went overseas as a parachute infantryman. Later, I volunteered for the 463rd P.F.A. where I was enrolled in Baker Battery.
Liberty Ship USS Cristobal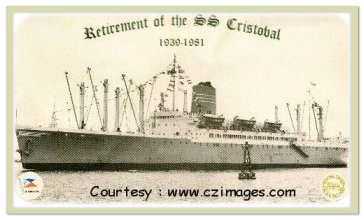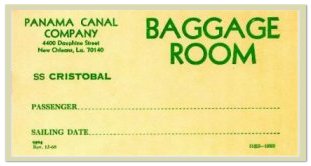 The Ship "boat" which I shipped out with was what I thought what they call a Liberty ship.
Later we found out that is wasn't a Liberty ship, but in peacetime a combination Cargo and Passenger Liner.
The name was USS CRISTOBAL, a Panama Liner. It was slow and small. I think it took 17 days to cross.
Information on this ship can be found at http://www.czimages.com/CZMemories/MiscPages/PanLineCristobal.htm.
Our canon: the Howitzer 75mm.
(With a very special Thanks! To Mr. Doug Bailey for the text and the pictures.)
Doug : "I went to the Paratroops from the Coast Artillery. The little 75mm had nothing in common with the large 10" disappearing type gun that I was used to…"

The parts of the gun were loaded in Parapacks and dropped from beneath the C-47 where the six Parapacks were hanging from six racks with a Equipment Chute with each pack installed in a Pod beneath the plane.

The two wheels were strapped together and was a Door load along with the Breech Block and sight in a padded box. Some of the Crates holding the Ammunition had an axle and two wheels and a long handle that when you unloaded the Ammunition you could take out you would have a little cart. After you put the Ammunition back in you had a little cart to pull down the road.
Italy
The 463rd PFA was formed when the 456th PFA split and became 2 Battalions. The 456th remained in the 82nd AB. The 463rd PFA came out and was on its own, not attached to any Division until it became part of (attached to) the 101st AB in Bastogne, Belgium. Until then we were what was called a Bastard outfit. We supported any one that needed us.
Before the 'split', the 82nd AB landed at Anzio, they went in by Landing Ships : LCI (Landing Craft Infantry ) and LST (Landing ship Tank). From what I could find out - I became part of the unit after that - they had a rough time there. My old buddy Booger Childress was there. I heard him talk about it, that boy was a good soldier; at Bastogne he captured a German tank single handed with crew and gave it to the Battalion commander for Christmas. I heard he died a few years back. I miss him a lot. I wish there had been some way I could have kept in touch with him but was too busy working. I don't know where he was from, but I think it was the mountains here in N.C.
(Doug: "He was from Cowpens, South Carolina. A small town I believe, but where a famous Battle was won by the Militia and Continental Army Troops during the war of 1776. The Americans won over the British Troops.").
My daughter and son-in-law live in the mountains close the Blue Ridge Parkway. There are some Childress living around there. Booger was a nickname. I can't recall his real name… (Doug : "Carson H. Childress").
At the time the Allied troops landed in Normandy, I was still in Italy. We were getting ready to jump in southern France. We were at a little place called Lido di Roma, not far from Rome.
Please help us to identify these members of the 463rd PFA. This picture was made in Rome. Click on the image to enlarge...

So far we identified :
| | | |
| --- | --- | --- |
| #4. Pvt Herman NELSON | #8. T/4 Louis (Lou) BONUCCI | #11. Pfc Douglas (Doug) BAILEY (WA) |
| #17. SSgt Enrique G. MENDOZA (CT) | #19. Ernest (Ernie) PORTER ? (ME) | #22. Cpl Donald FAIRBANKS (MN) |
| #23. SSgt Reed SATTERSTROM (MN) | #26. Pfc Julius (Jay) KARP | #35. T/5 Thomas J. STRIDER (NC) |
| #38. Sgt Joseph YAGESH | #40. Pvt Theodore (Ted) WINGSTROM (CA) | #43. T/4 Frank P. PFEIL (MA) |
| #47. Pvt William 'Bill' TINGEN (NC) | #48. Pfc Harvey BRONES ? (sp) | #50. Pvt Donald J. GALLIPEAU (NY) |
France
We jumped in southern France on the night of August 15th at 4.30 a.m. In this Southern France jump we were supposed to land near the town of Le Muy about 15 miles inland from the Coast. Part of the 463rd did land in the right place but some of us landed near the Sea Coast Town of St. Tropez. We were in the Alps for a good while. The ground troops made a landing at St. Tropez the same morning at 8.00 a.m. They didn't know we were there. We didn't know they were coming ashore. It was a mess for a while. I remember I landed in a pine tree. I was about 19 years old at the time. How time flies. I was around the Riviera for a while. Cannes, Nice, Monte Carlo and other places I can't recall. Then we went up into the Alps. One place I recall was Saint Paul, a small place in the Alps. The Germans and we ate out of the same potato patch. We got ours in daylight, they got theirs at night. We were holding a defensive position at the time to keep the Germans that was retreating out of northern Italy from coming back into France. Something else I recall: I was thinking of the French bread they had there in France. Would get a loaf and walk down the street eating it. Boy that was something good. You can't buy any that good here. I also remember an elderly French lady; she was cooking something outside in a pot. It smelled good. I wanted to eat some of it until I saw it was some kind of snails. That changed my mind very fast. We have snails here but they must not be that kind. I never saw any eat them.
I also remember a story about a Willys Jeep, seen the webmaster is a Willys Jeep fan. One of my friends was left behind in southern France. He stole a jeep from the MP's and drove it to where we were. The fellows at the motor pool gave him gas for his promise to give it to them later. One night we were out driving in the mountains and drinking. I was in the back and he looked back and was talking to me. When he looked ahead the markers that looked like small poles or sticks to keep you from running of the steep side of the mountain was flying like corn stalks. He jerked the steering wheel hard to the left and we ran up on a large rock and messed the front suspension up. I was glad we didn't go of the right side. We would have been history. I don't know what he did with it then. Funny how little things come back after all these years. That was when we were in a holding position to keep the Germans from coming back into France as they retreated out of northern Italy.
Bastogne
I was also in Bastogne, in the Battle of the Bulge. We were now "attached" to the 101st Airborne Division and officially we became part of the 101st in March 1945. Glad I made it back home OK. It was a VERY cold winter, with lots of snow. Lots of men lost their lives there on both sides. On June 13th 2003 I became 79 but looking back it doesn't seem that long. I bet it is a beautiful place there now.
I didn't stay in Belgium very long. We went into Bastogne on the morning of the 17th or 18th of December and came out about the 30th or 31st.
I don't recall any other town outside Bastogne. We set up in a position and stayed there. There was so much snow that I don't even know if the road we were close to was paved or not. I do recall a single house on the left of the road and we were on the right. Snow, fog and cold. We were probably close to the center of the doughnut. We could fire in any direction and not hit our troops. Wish I could remember more…
Back to the USA
I came back on the Queen Mary. Where the swimming pool used to be, they had built a dining room. I landed in New York.
It was the only time I ever saw the Statue of Liberty. We paraded down 5th Avenue.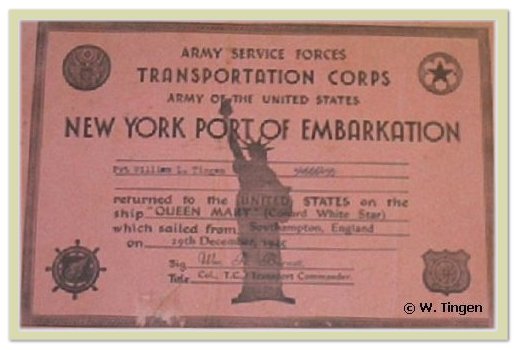 Regrets
I never kept in contact with any of the Boys. I wish I had.
Fortunately, thanks to the webmaster, I found back some friends, and pictures :
| | |
| --- | --- |
| | |
| Donald Gallipeau | Right is Donald Gallipeau, I am at the bottom. |
| I am the right here, with 2 British soldiers in the middle. I don't recall the two persons on the left... | Me in Jump Suit... |
| Donald Gallipeau and a friend in France | Emery and Donald |
| Doug Bailey in France in 1944 | Another picture taken with Liberate Geman Camera in 1944. |
| | |
Doug Bailey :

"I also served in B-Battery 456th PFA from Fort Bragg, North Carolina when we were in the 82nd Airborne and in B-Battery 463rd PFA with the 101st Airborne. I made the Island of Sicily Jump shortly after midnight in July 1943 with the 82nd A/B and the Southern France jump in August 1944 with the 463rd and the First A/B task Force.
I was wounded in both legs along with two others in my Gun crew on Christmas Eve on the outskirts of Bastogne near the little Village Hemroulle.
I spent about 4 months in the Hospital in England and returned to the 101st and 463rd in time to go into Germany and we were down by Munich when the War ended and did occupation duty until I left for the U.S."
About a patch for the 463rd PFA.
I never saw any patch. I don't recall us ever having one. I remember them trying to come up with one a long time after the War. I have some papers where they were trying to decide on one. I even recall getting a letter a long time after the war to vote on what kind to have, at the time I didn't take time to vote on it. I came across them the other day. The one without the Bunny (right side) was originally approved for the 516th Airborne Field Artillery Battalion; this coat of arms was redesigned for the 463rd in 1956. Its basic colors are red and yellow.
The Bugs Bunny patch was designed by A.J Tower and Sergeant W.A Kummerer in a foxhole in Southern France. Approximately 100 of these were made for the 463rd. I got this from The American Society of Military Insignia Collectors, dated July-September 1987.
Another is a howitzer under a parachute canopy and was intended to be worn on the shoulder; it was conceived by Dr. John S. Moore, but I can't find any image of that.
Regarding the Bunny patch you can take a look http://www.101airborneww2.com/insignia2.html. You will see Mr. Traeder with that patch.
Family and work after the war
The work I was in was auto body repair. I had my own shop.
I went to school for Auto Body Repair after I came out of service under the G.I. That was free schooling for ex. service men and I got paid while training and worked for the Ford Co. where I took most of my training for about 13 years. During that time I built my house and shop on my spare time. That was after working 56 hours a week at the Co. No work on Wednesday night or Sunday, and lots of night work, but glad I did it. I have been retired for about 10 years.
My wife worked at a pharmaceutical plant, that was Burroughs Welcome, now Glaxo-Smith-Cline. She has been retired about 14 years; I think it is owned by Great Britton. We have been blessed. I have been married to Mildred 56 years the 24th of December 2002.
I have 2 children: a son and a daughter. They both have a good education and are doing fine. I also have 2 grandsons. Both of them are married, each has 1 child.
I haven't been back to Europe after the war, I think of the good and bad times I had there. I met some wonderful people.
Hobby
I like to work in the garden and to go fishing. In the garden I plant collards, tomatoes and peppers, I also own a grapevine.

Our meeting in Greenville NC in 2004
Leaving Belgium on June 12th...

Brussels National Airport (Zaventem)

I flew to the United States on June 12th with United Airlines and it was my first trip outside of Europe, and also my first commercial flight.


Mildred gives me a warm welcome
at Raleigh Durham

I landed at Washington Dulles Airport, and I got there just on time to catch my flight towards Raleigh Durham, North Carolina, where Bill, his wife Mildred, his son Pistol and his wife Madeleine picked me up.
Bill's eightieth birthday on June 13th, 2004

Bill's daughter Maryanne, Bill and me (Filip)

On his birthday I gave Bill the official 60th Remembrance Medal with the Charter, a present that I brought with me in the name of the City of Bastogne in Belgium.

I was able to arrange this with Ms. I. Collet from the Veterans Department of the City, they were happy that I wanted to do this in the name of the Mayor, and for me it was an honor that they let me do it.

Among some other presents Bill was very pleased with his 'Nuts' cap and with his watch which inside has the inscription 'Bastogne' and the Airborne Eagle.
One of the best things In North Carolina is the good food, and top of the bill is a goooood pig pick. Absolutely fabulous !

Jody, Bill's grandson and Pistol's son,
checks to see if the pig is ready.
Oh yeah, it's ready !!


Bill, Pistol's sons Jamie and Jodie and Pistol.
| | | |
| --- | --- | --- |
| Mother and daughter | Maryanne and her husband Edward | Madeleine's brother Philip and Jodie |
Without knowing anything Pistol arranged for a marvelous cake, with on top of it the scanned medal, Charter and his picture, all in sugar !
| | |
| --- | --- |
| Edward, Jamie, Pistol and Bill cutting the cake | WHAT A CAKE !!! |

Bill, Madeleine and Pistol


Jodie, Bonnie, Mildred and Bill
admiring the master piece...


Madeleine's brother Philip brought these beautiful flowers

At the end of the day : One happy couple
The BASTOGNE Medal and Charter

Our trip to Fort Bragg, Fayetteville NC, on June 15th.

With Mr. Gary DIXON, HQ Special Forces, Fort Bragg
This meeting was possible thanks to Clancy Lyall


The 82nd Airborne Museum in Bragg.
Bill with the Howitzer 75 mm,
the picture we used on our Main Page for 1 1/2 years...


Inside the 82nd Airborne Museum


The Douglas C47 Skytrain, also known as Dakota.
It was the workhorse of the Army Air Corps transport units.



One of it's "passengers" in 1943-45...
In the centre of Fayetteville : visit to the Airborne and Special Operations Museum.
Inside the museum we met in person Dr John Duvall
Director of Education and Programming
Airborne and Special Operations Museum.

In the past the museum provided us with Airborne material (stories, pictures) for our sites.

Bill reading his own history :
'Airborne Assault Into Southern France'
'The Forgotten Front'


"Surrounded by troopers"


Bill making an "Exit"

Bill remembers very well,
about the German demand for surrender
at Bastogne on December 22nd, 1944...


... and General Anthony Mc. Auliffe's response:
"To the German commander "
"NUTS !"
"The American commander."
Greenville NC, Pitt County.
Visiting the Greenville Fire Department

Friendly visit from the Pitt County Police Dpt.
Bill, Lt B. PRICE and Sgt. M. L. BURROUGHS


They said it's better being in the front
of this car, than in the back...
| | | |
| --- | --- | --- |
| | The PITT COUNTY Police patches. | |
Back to Belgium on June 17th.
On my way back to Belgium I tried to have a short trip inside Washington D.C. Just a pity I hadn't more time for the visit.
I had 3 hours for the trip :
from Dulles Int. Airport to the City, a short Tour and then back,
and it's also a half hour drive from the Airport to the City....

The White House


The Smithsonian Institute


Capitol Hill


The Washington Monument


Washington Dulles International Airport


The Pentagon, the Potomac river and the Washington Monument
Article in the newspaper, The Daily Reflector, appeared on July 4th, 2004 - Independence Day !
A big THANKS to
Kim GRIZZARD (article) and Jessica WEBB (stills)
from THE DAILY REFLECTOR
for the visit and the article !
by Kim Grizzard, The Daily Reflector

Bastogne gave Bill Tingen the worst Christmas he'd ever had.

He was only 20 when he endured the miserable holiday in this Belgian city in 1944. The Pitt County soldier was cold, scared, surrounded by the enemy and almost certain he would never live to see 21.

Last month, Tingen turned 80. He celebrated the occasion at his home in Greenville, surrounded by family and friends. Among them was a 40-year-old Belgian man bearing gifts from the town Tingen had helped save.

Bastogne gave him the best birthday he'd ever had. Nearly 60 years later, the city liberated by the Americans during World War II had not forgotten.

"I didn't realize people cared as much as they do," Tingen said. "I know now that they did."

Bastogne resident Filip Willems thanked Tingen on behalf of the city that thousands of Americans died to defend.

"It was a dream of mine, since I was a kid," Willems said, "to come over to the United States and shake hands with one of my liberators."

Online friendship

The handshake symbolized a friendship between the two men that began a year and a half ago on the Internet. Tingen, a retired auto repairman, had gone online to look for members of his unit, the 463rd Parachute Field Artillery Battalion. Willems, a computer support technician for a steel production factory in Belgium, was looking for men who had served in Bastogne during the war.

"I was in Bastogne during World War II," Tingen recalled. "So I sent him an e-mail, and it started from that."

Hundreds of e-mails followed. Tingen wrote about the draft notice he received at age 18 and sent photos and a copy of a newspaper clipping about his paratrooper training. He wrote about the cold winter of 1944 in Bastogne and how a soldier buddy captured a German tank and gave it to the Battalion commander as a Christmas present.

Tingen had learned to use a computer after flooding from 1999's Hurricane Floyd forced him to move in with his son, Pistol, for several months. Using two fingers to type, he began to relay war stories that had gone untold for decades. Willems learned things that Tingen had never even shared with Mildred, his wife of 57 years.

"With him it's not hard to talk," Tingen said. "He can get things out of you that you don't tell anybody else. I trust the fellow."

Willems, a history buff who served for more than a decade in the Belgian army, liked reading the American veteran's stories. Seldom pressing for details, he let Tingen share whatever he wanted.

As stories began to unfold, Willems saved nearly every note. Using the photos and information his new friend had sent, he began putting together a Web site to honor Tingen and other members of the 463rd.

"Sixty years after, you don't have a lot of (World War II veterans) anymore," Willems said. "So it's a now-or-never thing.

"Receiving all these pictures and this story, I thought ... well it's not only me that has to know this. So I felt it ... as an obligation to let the world know what these men did for us and what they did for our country."


Belgium remembers
In Belgium, people know what the Americans did. Six decades later, reminders of the Battle of Bastogne remain. A statue of American Gen. Anthony McAuliffe stands in a main square in the city, which also bears his name. Nearby is a restaurant known as the "Nuts" Cafe.

It is named for McAuliffe's response to the German demand that he surrender the city of Bastogne. He simply wrote the one-word reply: Nuts.
"They wanted to know what the word 'Nuts' meant," Tingen recalled, laughing, "and it was just simply 'Go to hell.' That was Gen. McAuliffe. He meant what he said. Gen. McAuliffe wasn't about to surrender."
The general's message wasn't the only one that required some translation. Tingen remembers how, as a young soldier, he didn't completely understand the threats issued by the Germans.

"When they said, 'If you don't surrender ... we're going to annihilate all of you,'" Tingen said, "well, I didn't have too much schooling. I asked, 'What does the word 'annihilate' mean? They said, 'Just kill us.' I said, 'Oh.' That changed the whole outlook."
For American troops, the outlook changed when infantry and armored divisions reached Bastogne. Though encircled by a number of German divisions, McAuliffe's troops, mostly paratroopers, had managed to prevent the city from being captured.

"That's a story that is living still today in Belgium," said Willems. "You can ask every one of them what the word 'nuts' means and where it was used, and every Belgian can tell you."

During his visit to Pitt County last month, Willems brought Tingen a hat from Belgium with the word "Nuts" embroidered on the front. When Tingen wore the hat on a few outings, Willems was surprised to find the story was foreign to many Americans.

"They just think I'm nuts," Tingen said.

Tingen's son, Pistol, said it has been difficult to find anyone under age 50 who knows the story of the Battle of Bastogne.

"They had no clue as to what that was," he said. "They don't understand the sacrifice. So many of the younger generation, especially here in America, they just take that for granted.

"You've got somebody from a different world, from a different culture, and he (Willems) appreciates it," Pistol Tingen said. "So when he started reaching out and my father responded, a friendship began."

Common bond
The friends who bonded over history have found other things in common, despite the fact that Willems lives on the other side of the Atlantic and is half of Bill Tingen's age. Nowadays, they may write about shared interests like fishing or cars, sometimes sending e-mail two or three times a day. When Tingen had heart surgery last year, Pistol Tingen and other family members assumed the task of e-mailing Willems updates on Tingen's condition several times a day.

"I got more out of it than I ever expected," Willems said. "In the beginning, I was most interested in the historical part, but I never thought we could have become so close."

So close that Willems traveled miles — his first trip to the United States — to meet his friend. After a trip to Normandy to commemorate the 60th anniversary of the D-Day invasion, Willems flew to North Carolina to surprise Tingen for his birthday June 13. He brought along a medal and a certificate of appreciation from the mayor of Bastogne.

"Coming over here and presenting the medal and the certificate is not only a kind of present from me to Bill," Willems said, "it's also a matter of saying that Belgians say thank you to the United States for what you did during World War II for our country."

Tingen, who has not been to Europe since the war, is considering a return to Bastogne to visit Willems and his family. He expects the city is beautiful in springtime, not at all like the place it was in December 1944.

"Snow, you wouldn't believe it," Tingen said, describing the Bastogne he remembers from 60 years ago. "Scared, you wouldn't believe.

"I wouldn't want to go through it again. But knowing him, for him (Filip) I would go through it," he said. "They're wonderful people. Although I didn't meet any of them at the time, I realize now what it meant to them."

To view the Web site honoring Bill Tingen, visit http://www.ww2airborne.net/463pfa/
Kim Grizzard can be reached at kgrizzard@coxnews.com or 329-9578
On July 7th, we made it also in the Bastogne City Hall Magazine - La Lorgnette.


The text says :
"Not all veterans could make the trip towards Bastogne.
Thanks to civilians the Medal of the 60th Anniversary could have been handed over.
Here Filip Willems giving the Charter of the 60th Anniversary to William Bill Tingen, veteran who fought in Bastogne."
---